This is where I usually sleep, passing out in front of tele :). On the wall is a portrait of my grandfathers grandfather, James Dickson.
He was one of two brothers, who came to Sweden from Scotland and founded the swedish line of the huge Dickson family.
On the other wall is a pic of my father, Peter Dickson, as a kid. Beside him is my grandfathers clock.
There are also drawings by Karin Körner of two famous cats, Brämhult Blå Rasmus and Pirot Cobby Hickory.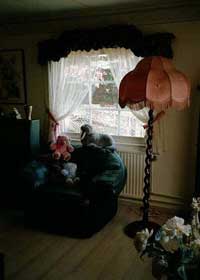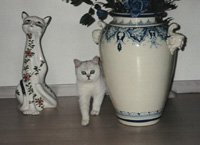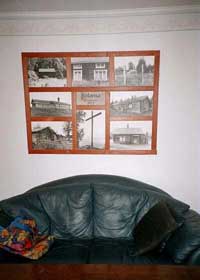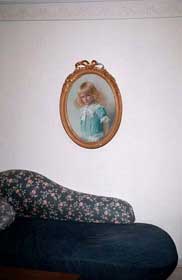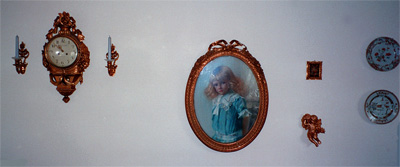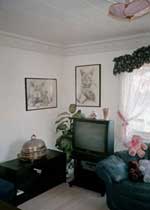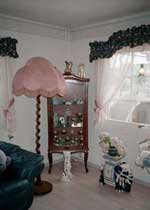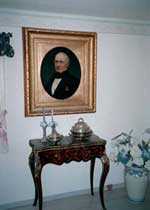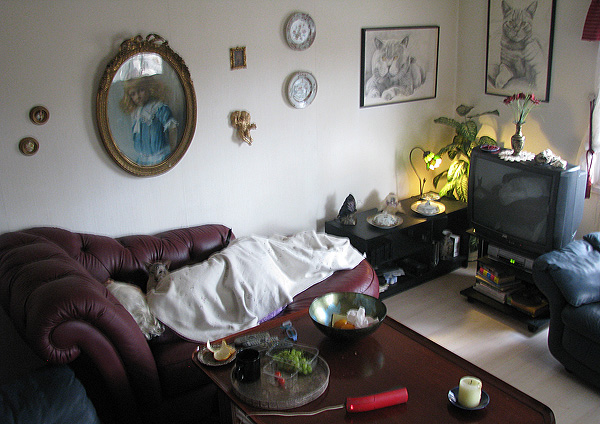 Sleeping like a log on my siesta. Eva silently took the picture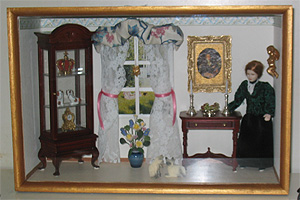 My dear friend, Gunnel, made this exquisite miniature as a copy of my livingroom