ENGLAND Aug 2009
This report consits of 5 pages
After a very long correpondence by mail Lena and I went so visit WINDYMEADOW cattery outside Worcester.
Since we hoped to bring home a cat or two, we were looking for an air company that flew directly from Gothenburg to Birmingham. And we found City Airline. The plane was small, most of the clients were businessmen and the service was perfect. We very strongly would like to recommend this airline and I wish I could use them every time I am flying anywhere!!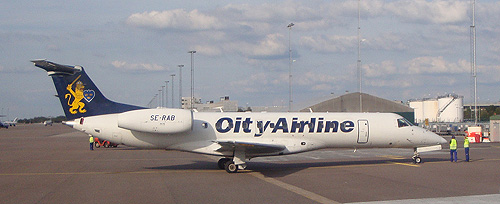 Outside the airport we were picked up by the lovely Karen and her husband. Karen is the proprietor of the prefix Windymeadow and a really very very sweet person, who tended to us for three days while leaving four kids at her mums. We will never forget her generosity. Her home page might be down temporarily, but will soon be up and running again.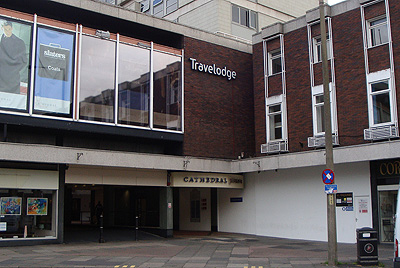 The hotel Travelodge was booked and paid for us by Karen and we spent the first evening eating at a nice pub near the cathedral in Worcester. Next time we might even stay at the pub since they also had rooms.

Next day Karen came and got us and we went to visit her cattery.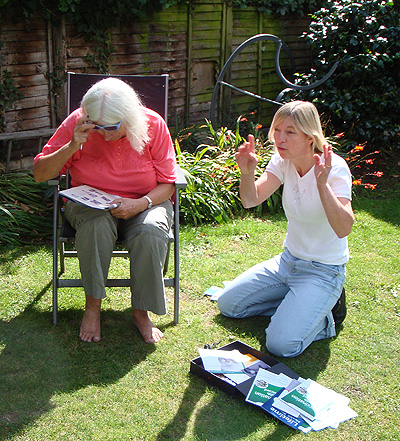 Maud and Karen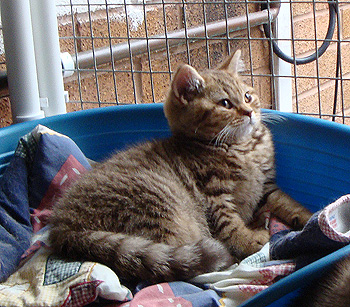 The first lot that we met was a litter by Mario and Lily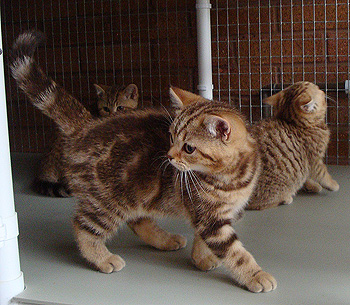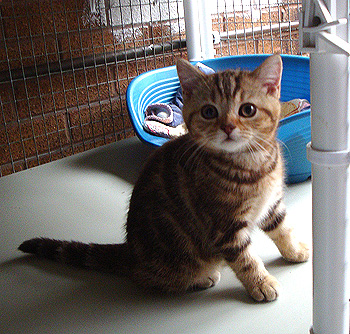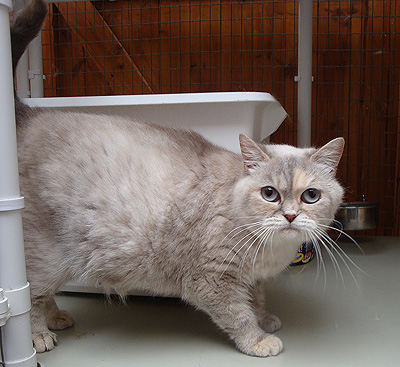 In the same room was Fashion who now has a litter by Ibrahimowiz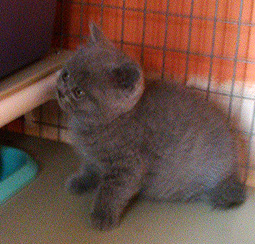 Next we saw the two blue litters from Challenger with Deacon Blue and Venus Williams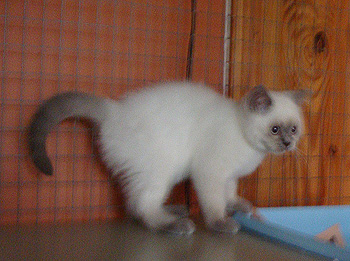 Karen also had a new boy Kruzinkal Torchwood, "Jake" from in Scotland
from Hudson & Arabella
We moved on to a kitten's playground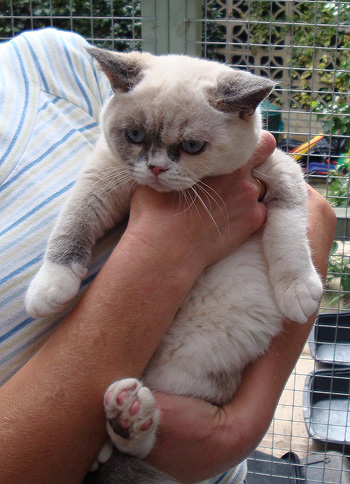 This most adorable kitten is by Diplomat and Materazzi
Color is not recognized within FIFe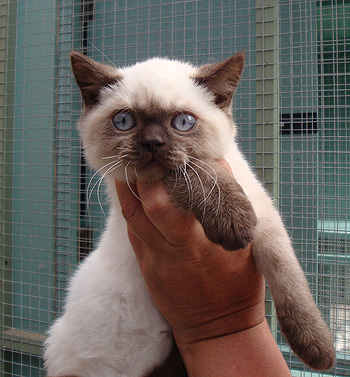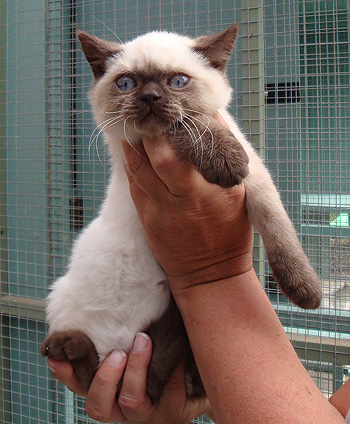 This is our gorgeous boy Windymeadov Choco Thrill from Pepe and Zanetti. My eyes teared when we had to say no. So we bought home his dad but I did not dare to have his mum too, since my group of females at home is very harmonic at the moment.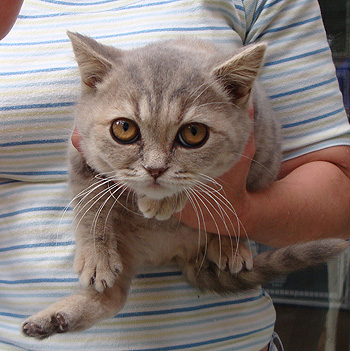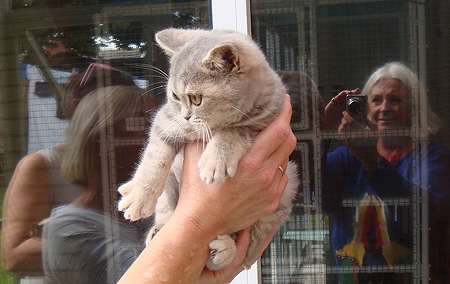 This pretty girl is by Mel and Valetta. Note the reflektions :)