PRIMORSKO
23 maj - 31 maj 2007
En dag ringde min väninna, Ingerbeth, mig på telefonen och frågade "Ska vi ut och resa?" Att jag inte tappade luren! Och så glad jag blev! "Absolut!" svarade jag, "vart som helst, när som helst."
Senare samma dag var det bokat och klart. Det blev till Bulgarien.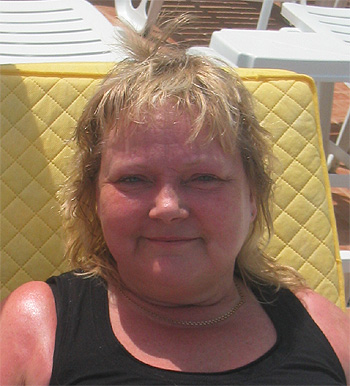 Ingerbeth
One day my friend, Ingerbeth phoned me up and asked "Do you want to go away with me on Holliday?" I nearly dropped the phone! And I got very glad! "Absolutely" I answered, "anywhere, anytime."
Later the same day everything was booked and ready. We were going to Bulgaria.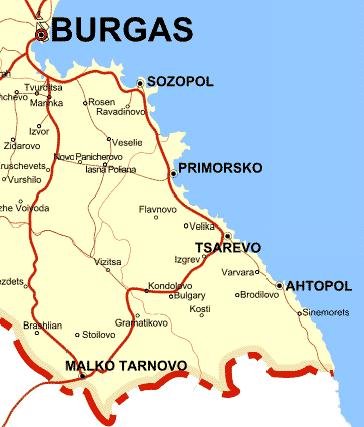 Vi flög till Burgas och fick sedan åka buss ca 1 timme till Hotel Plamena Palace i utkanten av Primorsko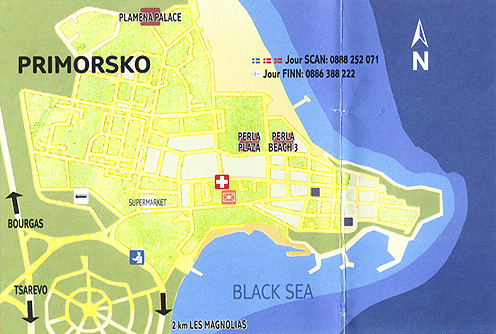 We flew to Burgas and after a bustrip,
we arrived at Hotel Plamena Palace about an hour later in the outskirts of Primorsko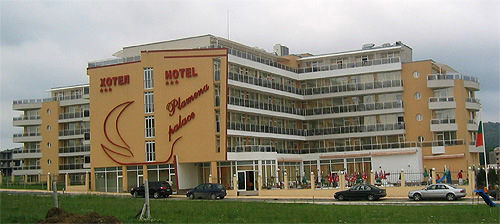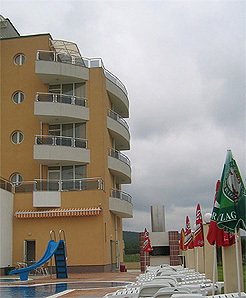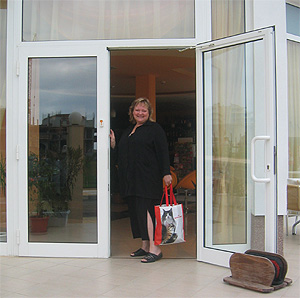 Vårt rum ligger med innanför andra balkongen på höger sida
Our room is inside the second balcony on the right
Se mer på hotellets egen sida
See more on the hotels own site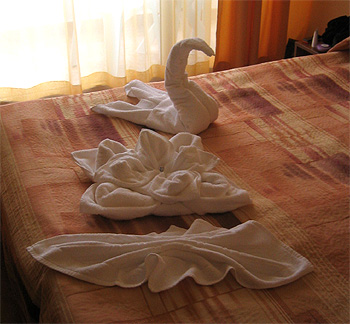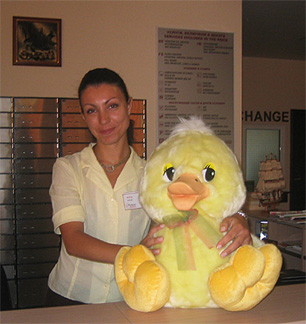 Personalen pysslade om oss på rummet och i receptionen. Här är Katerina med Lars
The staff looked well after us in the room and at the reception. Here is Katerina with Lars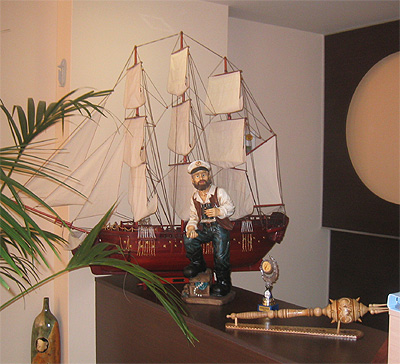 Receptionen/The reception