Detta galleri består av flera sidor. Var snäll tryck på next
This gallery has several pages. Please press next.
Ser du inte att jag sover?

Lilla Blå julen 2007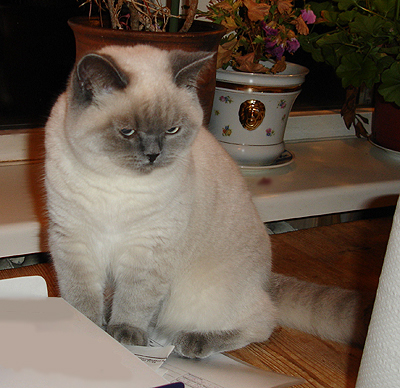 Foto: Lotta Wallin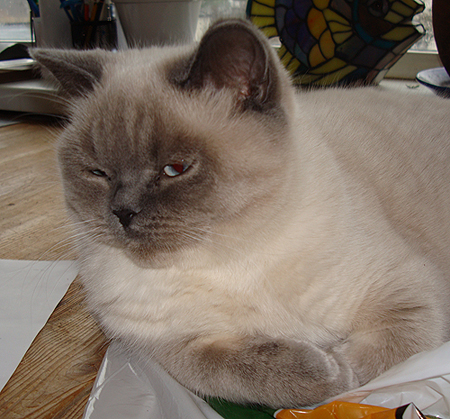 9 månader februari 2008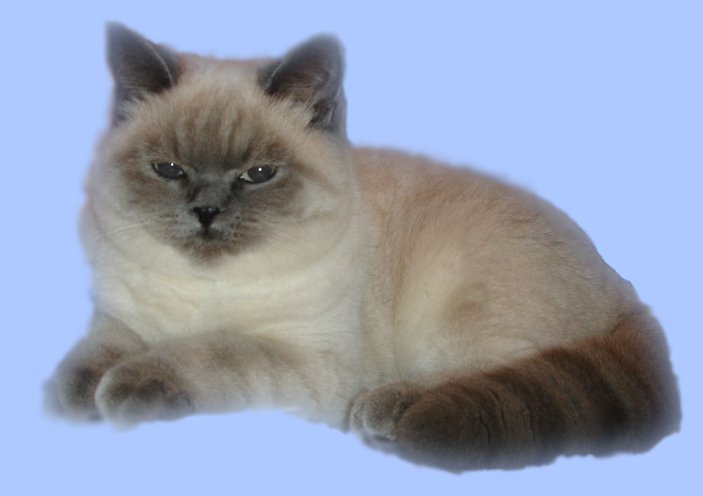 Lilla Blå 6 månader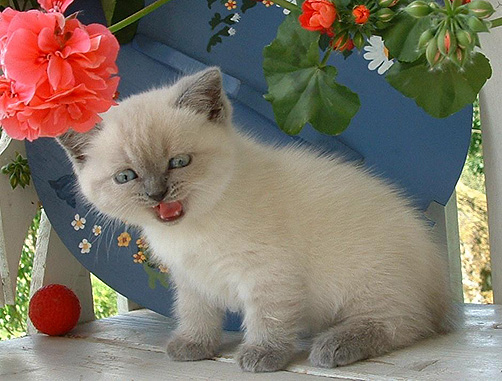 Äntligen hemma! Den 20 september kom jag hem med Lilla Blå, som hunnit bli 17 veckor gammal. Hon är helt ljuvlig, slänger sig på rygg framför fötterna på både folk och fä och bara spinner och vill bli älskad. Hennes typ, huvud, päls och färg är också synnerligen fin. Inskolningen med de andra katterna har gått bra, ingen kan ju motstå en sådan charm.
Home at last! On the 20th of September I arrived home with Little Blue, who had now reached the age of 17 weeks. She is absolutely adorable, throws herself on her back in front of both people and animals and just purres and wants to be loved. Her type, head, coat and color is extremely fine. Her acclimatization with the other cats is progressing fine, since noone can resist her charm.